Chiropractic Care Provides Superior Health Through a Propery Functioning Nervous System

"Chiropractic care is more than just making the pain disappear. It is about learning, understanding and taking care of your body to improve your quality of life."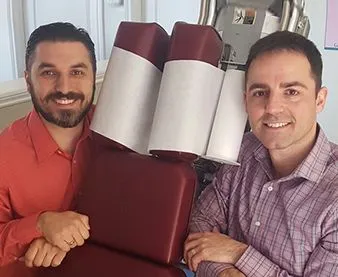 We aim to educate our patients about Chiropractic and the importance of a properly functioning nervous system and its role in every day health as well as immune function. We motivate you to take a more active and responsible role in restoring and maintaining your own health, your family's health, as well as the people around you.
As chiropractors, we understand that a lot of people suffer from low back pain, sciatica, headaches/migraines, neck pain, shoulder pain, and arthritis which negatively affects their quality of life. The reason we get great results with these types of conditions, is because we focus on the root cause of the problem, not merely looking to mask the symptoms.
Finding a chiropractor who understands changing health care needs and the most current techniques and approaches to addressing health problems can be a daunting task. We hope that you will find this site helpful in learning more about our gentle corrective chiropractic care as well as the ways that it can improve the quality of your life.
CALL NOW TO BOOK YOUR APPOINTMENT & GET YOUR LIFE BACK!
905-695-0158